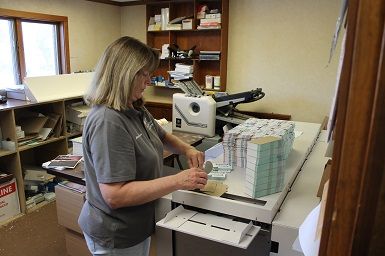 Although we're proud of our products, services, and technology, nothing matches the pride we have in our staff. You see, we learned long ago that we're really in the business of building relationships. For that reason, we put a premium on hiring only the most qualified individuals to serve on our team.
Every person on our staff is committed to providing excellent customer service and producing high-quality products and services. As you work with us in the future, we're confident that you'll find this to be true.
---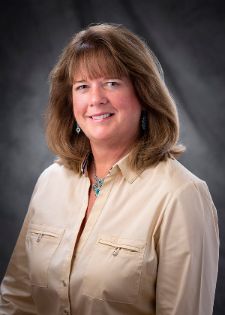 Anna Rose Lieberman, Co-owner, Warwick Press
A graduate of the New School of Design in Manhattan, Anna Rose Lieberman has extensive experience in printing that spans more than 40 years. She began her career in a label factory on Staten Island where she worked in the bindery and was able to get some hands-on training in the art department. She then worked in a commercial print shop where she did graphic design and pre-press work. Anna Rose also did page layout for a newspaper. Upon moving to Warwick, Anna Rose worked for a book publishing company doing prepress, film shooting, film stripping and plate making. She then spent a decade working for a publishing company doing page layout for educational test prep books. In 2009, Anna Rose joined her husband, Scott Lieberman, at Warwick Press where, together, they manage all operations. She is proud of the Warwick Press team members who work very hard to meet deadlines and produce quality work. 
Anna Rose is active in her community. She is a Red Cross Disaster Action Team member and the coxswain of the East Arm Rowing Club in Greenwood Lake.
---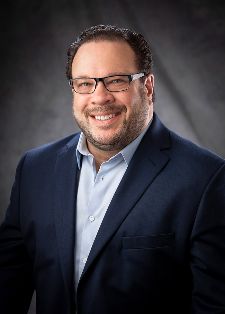 Scott Lieberman, Co-owner, Warwick Press 
A veteran of the printing business for 36 years, Scott Lieberman brings a wealth of knowledge and experience to each and every project completed by Warwick Press. Scott began his career at Panorama Press Company in New York City which boasts Fortune 500 companies among its clientele. While there, he had the opportunity to work in each and every department and earned the role of operations manager. In 1996, Scott took on the position of production manager at Elcan Printing in New Jersey and became an expert in printing for the pharmaceutical industry. These experiences prepared him to fulfill his dream of running his own company. Scott bought Warwick Press in 2000 and injected new life into the business which, at the time, had only single-color presses and no computers. Under Scott's direction, Warwick Press became a fully modernized digital print shop. 
Scott takes pride in giving back to his community. He is a 19-year member and past board member of the Warwick Valley Chamber of Commerce and a seven-year member and past president of the Business Networking International Goshen and Chester chapter. Scott is also a Red Cross Disaster Action Team member; and a donor and past board member of Beautiful People which helped build an adaptive sports park in Warwick. His philanthropy has reached as far as war-torn Afghanistan as he worked with the United Nations' B-Peace initiative to help women rebuild their businesses.
Scott took coursework in printing from the Association of Graphic Arts at the Printing Institute in New York City. 
---