HVEDC Welcomes Warwick Press Co-Owner Scott Lieberman to Its Advisory Board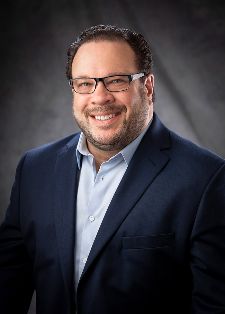 POUGHKEEPSIE, N.Y. (October 16, 2019) – Hudson Valley Economic Development Corp. (HVEDC) announced the addition of Scott Lieberman, Co-Owner of Warwick Press, to its Advisory Board.
Warwick Press, with its deep roots in the Hudson Valley, has proven itself a reliable, full-service digital printing and creative services shop offering a wide range of products and services that have helped businesses communicate effectively and memorably to their clients, customers, employees and other stakeholders. The company prides itself on having never missed a deadline during its 30-plus year history, and has done so by remaining focused on its mission: To provide its clients with the highest-quality commercial printing products and services possible, in a timely fashion and at a competitive price.
Warwick Press is home to a multiskilled and efficient team of professionals ready to help its clients meet any challenges they face with honest, expert advice and quick, friendly customer service. Along with providing hands-on, personalized solutions every day, Warwick Press also offers 24-hour online customer service – all part of its everyday goal to meet and exceed the expectations of its diverse client base.
Co-Owner Scott Lieberman is a 36-year veteran of the printing business, including intensive study of the printing field at the Association of Graphic Arts at the Printing Institute of Metropolitan New York. His impressive breadth of knowledge and experience informs every project completed by Warwick Press. Lieberman bought Warwick Press in 2000 and has grown the business from single-color presses and no computers to the fully modernized digital print shop it is today. Prior to Warwick Press, Lieberman worked at Panorama Press in New York City, where he serviced accounts for Fortune 500 companies, earning the role of operations manager. In 1996, he assumed the role of production manager at Elcam Printing in New Jersey, where he honed his expertise in printing for the pharmaceutical industry.
Lieberman is also community-oriented, and is a longstanding member and past board member of the Warwick Valley Chamber of Commerce. He is also a donor, volunteer and past board member with Beautiful People, an organization that helped build an adaptive sports park in Warwick. He is also past president of Business Networking International –Chester chapter. Lieberman is a Red Cross Disaster Action Team member and has helped women in war-torn regions of the world rebuild businesses through the United Nations' B-Peace initiative. For his numerous charitable efforts, Lieberman has been named an Honorary Member of the Warwick Valley Rotary Club.
"Warwick Press has a great history of helping local and regional businesses of all sizes define their identities and grow, from entrepreneurs to organizations with names we're all familiar with," said Mike Oates, President and CEO of HVEDC. "He and his team approach every client like their most important account, and it is that generosity with their attention and expertise that I know will be a great help to the businesses we serve."
About Hudson Valley Economic Development Corporation (HVEDC):

HVEDC is the leading economic development agency for the seven-county region of Westchester, Putnam, Dutchess, Rockland, Orange, Ulster and Sullivan counties. The public-private partnership markets the region as a prime business location to corporate executives, site selection consultants and real estate brokers. HVEDC helped start the organizational, branding and promotional effort for NY BioHud Valley, Hudson Valley 3D Printing and the Hudson Valley Food & Beverage Alliance. To learn more, call 845-220-2244 or visit hvedc.com.