Warwick Press Upgrades its Technology with the Purchase of State-of-the-art Digital Color Printer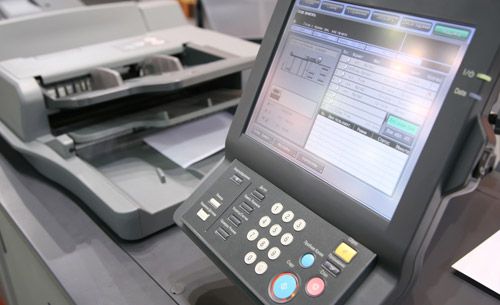 Ricoh Pro C5210s will elevate quality service and be more environmentally friendly
Warwick, N.Y. (November 12, 2019) – Continuing its commitment to utilizing the most current technology in the industry, Warwick Press has purchased a new digital color printer. The state-of-the-art Ricoh Pro C5210s Warwick Press recently added to its equipment lineup will further elevate the company's printing quality and accelerate its service efficiency. 
"We utilize the most current technology in our industry to ensure our customers receive the best possible product," said Warwick Press owner Scott Lieberman. "In addition to providing stunning image quality, our new digital printer allows us to increase efficiency while being more environmentally friendly as a result of less waste." 
With robust finishing options and enhanced digital capabilities, the Pro C5210s improves turnaround times for projects, including large scale designs. The printer also delivers superior image quality thanks to revolutionary technology that releases 40 laser beams simultaneously, resulting in optimal resolution. This powerful printing technology minimizes color shift and delivers print quality with crisp text, fine lines and realistic images.
Warwick Press also provides its customers with the means to personalize print pieces for targeted consumers through the use of variable data printing. Direct mail, business cards, coupons, statements and invoices all have been shown to deliver a higher return on investment when variable data is used.
About Warwick Press
Since opening its doors more than 30 years ago, Warwick Press has been providing its clients with the highest-quality commercial printing products and services possible in a timely fashion, and at a competitive price. Warwick Press provides honest, expert advice along with quick, friendly customer service. In more than 30 years of doing business, Warwick Press has never once missed a deadline. To learn more, visit www.warwickpress.net.